Alpha CPS are able to provide comprehensive disinfection and sanitising services for buildings and outdoor areas potentially exposed to contagious diseases including Coronavirus (COVID-19).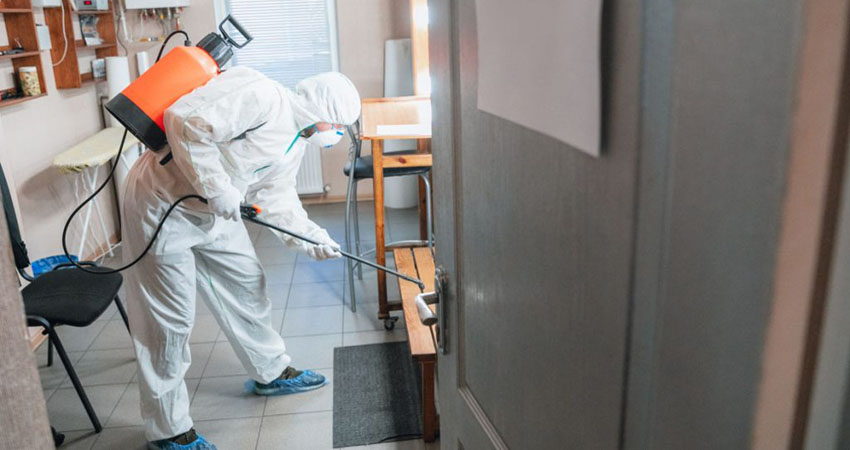 Alpha CPS's response to COVID-19 offers services to our customers compliant with DHHS health guidelines.
Our specially trained teams wear appropriate PPE and dispense a TGA (Therapeutic Goods Association) listed, hospital-grade disinfectant that can be used for both disinfecting and cleaning.
All touch points are identified and wiped to decontaminate the surface.
Soft furnishings, textiles and blinds can be sprayed with disinfectant cleaner without bleaching the fabric.
We can even assist you with the installation of wall mounted or freestanding hand sanitisers.
All disinfectant products used are approved by TGA and the Australian Government Department of Health.
Alpha CPS staff that work across multiple areas within a facility will undergo Rapid antigen testing as a screening tool to help detect COVID-19 in people without any symptoms of COVID-19. The result displays within 15 to 20 minutes and will be undertaken prior to commencement of shifts.
A specific site place touch point plan is executed based on facility layout, occupant habits, and staffing levels. Areas include:
Entries
Lifts
Toilets
Door handles
Light switches
Stair railings
Table tops
Reception desks
Mail rooms
Computers and mouse
kitchens areas and appliances
All products used will comply with Victoria DHHS recommendations. Alpha CPS uses Therapeutic Goods Administration (TGA) listed hospital-grade disinfectant with antiviral activity.
Department of Health Certification: All Alpha CPS employees engaged in the provision of cleaning services must complete the COVID-19 Infection Control Training through the Australian Government Department of Health.
Staff are fully trained and issued wok instructions based on specifications.
Our staff are fully supported by supervisors to achieve desired outcomes.
Staff have a distinctive uniform, photo ID, and our custom AOS mobile app to enable communication and protect the safety of staff working alone.
All staff hold a current Working with Children Check, Police check and are fully double vaccinated.